A WARM WELCOME!
Thank you for visiting our web site today!
We invite you to visit our church and worship with us each Sunday at 9:00AM! Please check our calendar for other fellowship opportunities. Our Children's Sunday school and Adult Education classes are held at 10:30 AM. Sunday School for the youth is held upstairs. A nursery is available for childcare during Sunday school and Worship services.
Mission Statement: In gratitude to God, empowered by the Holy Spirit, we strive to discern what God is calling us to do as we serve Christ in our daily and corporate lives through worship and spiritual formation, education and discipleship, hospitality and fellowship, and mission. Putting our faith into action, we seek to create a loving community that God challenges, renews, equips, and sends out into the world to love others, to care for the sick and needy, to demonstrate kindness and mercy, and to work for justice and peace.
---
Please join us in worship at our new time!
Worship 9:00 am Fellowship directly following worship
Sunday school for all ages 10:30 am
---
Souper Bowl of Caring
This coming Sunday (February 1) is Super Bowl Sunday, and First Presbyterian Church is joining with churches across the country in the Souper Bowl of Caring that day. We will collect non-perishable food and monetary donations for the local food bank, New Emergency Resource Agency (NERA). Monetary donations can be used by NERA to purchase items they need from the regional food bank at a price of about 10 cents per can. At this time, NERA is most in need of rice and dried beans, peanut butter, canned soup, boxed and bagged cereal, and canned fruits and vegetables. If you cannot be here on Sunday, February 1, you can bring your donations anytime before February 5. Thank you for caring for hungry people!
---
FAMILY NIGHT
Please join us Wednesday for our Family Midweek Night at 5:30 pm.
We will be eating a wonderful ham dinner prepared by John Cool.
Our program will be our congregational Annual Meeting.
You will not want to miss this important chance to cast your vote!
Cost is $5/person or $10/family. Guests always eat free.
Please invite family, friends and neighbors!
---
This Week's Events
Monday January 26
5:00 pm TOPS
6:00 pm Cub Scout Pack Meeting
7:00 pm Bible Study

Tuesday January 27
1:00 pm Small Comforts
6:30 pm Congregational Life
Wednesday January 28
5:30 pm Midweek Meal and Program – Congregational
Annual Meeting
6:00 pm Youth and GOLD programs
7:00 pm Adult Education Opportunities:
"Walking Wet" Baptismal study with Pastor Bruce
"Questions of Faith" with Ed and Cecil Nanni

Thursday January 29
2:30 pm Pastor's Adult Study
6:00 pm Jubilation Ringers
7:00 pm Chancel Choir

Saturday January 31
All Day - Cub Scout Pinewood Derby

Sunday February 1
9:00 am Worship Service - Communion,
Souper Bowl of Caring
10:30 am Church school for all ages

---
All are invited and welcome to participate in the following Bible studies throughout the week:
ADULT EDUCATION Next Sunday (10:30 AM):

FAITHWEAVER STUDY FOR ADULTS – The Bible study, related to the lectionary readings and paralleling the scriptural basis of the children's classes for the same day, meets on the lower level in the Multi-Purpose Room. Steve Ernst leads the study.
CURRENT EVENTS – Jolene Ebbert leads the discussion of current events and the way in which our always-changing world affects us as Christians, in the Parlor.
SEASON OF DISCERNMENT: SAME-SEX MARRIAGE - As the Session prayerfully considers church policy in light of legal and denominational developments, it wishes to invite the congregation to participate in a thoughtful study based on a book by Presbyterian minister and professor of theology Mark Achtemeier. It is the Session's conviction that the question of same-sex marriage deserves serious attention in a safe church forum that respect convictions of faith and honors the image of Christ in each person. If you wish to participate, please contact the church office so that a book will be provided for you.
ADULT EDUCATION This Monday (7:00 PM):
1 KINGS – Mark Southard leads a reading and discussion of the First Book of Kings. The class meets on the lower level in Room B-9 (lower level).

ADULT EDUCATION WEDNESDAY NIGHT (7:00 PM):

WALKING WET – Rev. Taylor begins a new series on the meaning and practice of baptism. A Christian's identity is established in baptism. Our baptism is—or should be—the basis of who we are and whose we are. Yet, many people are confused about why we administer baptism and what it means. On Wednesday evenings at 7:00 PM, we will be looking at the meaning of the sacrament of baptism in our Reformed understanding, and what it implies about living as a person who acknowledges having been baptized. The class meets in Room B-9 on the lower level.

QUESTIONS OF FAITH – Ed and Cecil Nanni lead a discussion of the video series "Questions of Faith" that explores some of the basics of Christianity, including such topics as "Who is Jesus?", "What's the Use of the Bible?", and "What Happens after Death?" The class meets in the Multi-Purpose Room (B-5) on the lower level.

ADULT STUDY THURSDAY AFTERNOONS (2:30 PM):
THE GOSPEL OF MARK: JESUS – POWERFUL, COURAGEOUS, TRUSTING – "The Foundation of the Gospels". Mark was the first of the Gospels that eventually were included in the New Testament. As such, it was a "foundational" piece of scripture for the writers of Matthew and Luke, and provides us with a perspective on Jesus at an early stage of theological development. Mark is the Gospel that is featured during the current year of the lectionary cycle, so we will be hearing readings from Mark most Sundays from now until Christ the King Sunday in November. Here is an opportunity to gain an enriched background for our Sunday worship this year. Rev. Taylor leads the class in Room B-9. Participants should order a class book in preparation for the class.
Children and Youth Sunday School and Activities at First Presbyterian Church
Children and youth are encouraged to join us each Sunday morning at 10:30am. We offer classes for nursery/preschool, elementary aged children, and middle school and high school youth. The preschool, elementary children, youth and one adult class use the Faithweaver Bible study curriculum. Each class studies the same scripture in an age appropriate way, and the adults are encouraged to engage the children and youth in conversation about their Bible lesson each week

September through May the elementary children are invited to GOLD (Giving Our Lives to God Daily) directly following our midweek meal. This is a structured time of interactive activities that are tied to the week's Bible study lesson. Wednesday 5:30-7:00 pm

The youth group also meets at this time for fellowship, activities, and Bible study under the direction of fulltime youth director, Annette Newcomb. They are a growing youth group with a focus on building healthy and happy relationships and growing closer to God. Wednesday 5:30-8:00 pm
Please contact Christy Aday, at 580-762-2431 for additional information.
---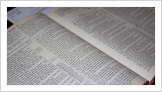 Order Of Worship:
THIRD SUNDAY AFTER EPIPHANY
Scriptures:
Jonah 3:1-5, 10, Corinthians 7:29-31, and Mark 1:14-20
Sermon:
"Have You Dropped Your Nets?" by Rev. Bruce Taylor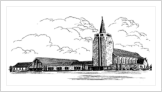 PresbyNews & The Link
Read the latest information available!
Read PresbyNews here!

|
Read The Link here!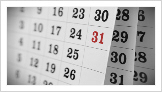 Calendar
Current months events to keep you informed and updated
See Calendar Here!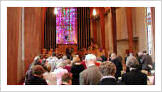 Pastor Sermons
Recent Sermons can be heard here!
Click Here To Browse & Listen To The Sermons!