A WARM WELCOME!
Thank you for visiting our web site today!
We invite you to visit our church and worship with us each Sunday at 9:00AM! Please check our calendar for other fellowship opportunities. Our Children's Sunday school and Adult Education classes are held at 10:30 AM. Sunday School for the youth is held upstairs. A nursery is available for childcare during Sunday school and Worship services.
Mission Statement: In gratitude to God, empowered by the Holy Spirit, we strive to discern what God is calling us to do as we serve Christ in our daily and corporate lives through worship and spiritual formation, education and discipleship, hospitality and fellowship, and mission. Putting our faith into action, we seek to create a loving community that God challenges, renews, equips, and sends out into the world to love others, to care for the sick and needy, to demonstrate kindness and mercy, and to work for justice and peace.
---
Please join us in celebrating the birth of the Messiah!
Wednesday, December 24 at 7:00 pm - Christmas Family Communion Service and 11:00 pm - Candlelight Communion Service
---
Please join us in worship at our new time!
Worship 9:00 am Fellowship directly following worship
Sunday school for all ages 10:30 am
---
FAMILY NIGHT
Please join us for Wednesday evening family night dinner and program at 5:30 pm. Cost is $5/person and $10/family. Guests eat free.
Also, stay and join in an adult Advent study following at 7:00 pm.
---
This Week's Events
Monday December 15
4:00 pm Po-Hi Choral Practice
5:00 pm TOPS
6:00 pm Cub Scouts
7:00 pm Bible Study

Tuesday December 16
Pastor Bruce Day off
7:00 pm Po-Hi Chorale Concert

Wednesday December 17
5:30 pm Midweek Meal and Program
6:00 pm Youth and GOLD
7:00 pm Advent Studies

Thursday December 18
6:00 pm Jubilation Ringers
7:00 pm Chancel Choir


Sunday December 21
9:00 am Worship Service
10:30 am Church school for all ages


Wednesday December 24
7:00 pm Christmas Family Communion Service
11:00 pm Candlelight Communion Service


---
All are invited and welcome to participate in the following Bible studies throughout the week:
ADULT EDUCATION Next Sunday (10:30 AM):

FAITHWEAVER STUDY FOR ADULTS – The Bible study, related to the lectionary readings and paralleling the scriptural basis of the children's classes for the same day, meets on the lower level in the Multi-Purpose Room. Steve Ernst leads the study.
CURRENT EVENTS – Jolene Ebbert leads the discussion of current events and the way in which our always-changing world affects us as Christians, in the Parlor.
THE LIGHT WILL SHINE: A STUDY FOR ADVENT - "John the Baptizer". As the one who announces Messiah's arrival, and as the one who describes the necessary preparations for the first Advent, John occupies two Sundays in the Church calendar. He proclaims the need both for repentance and the evidence of repentance. But there is also joy here, for John's message is, after all, good news: repentance and life with God are possible! The nature of the Messiah who is coming is implied by the expectations of ethical behavior on the part of those who have repented of their previous way of life. Loving behavior toward the neighbor and especially those of the Christian community are demanded of those who follow Messiah. Dr. Taylor leads the class, which meets in Room B-9 on the lower level.
ADULT EDUCATION This Monday (7:00 PM):
2 CORINTHIANS – Mark Southard continues a reading and discussion of Paul's second letter to the Christian congregation in Corinth. The class meets on the lower level in Room B-9 (lower level).

Wednesday Night Adult Study resumes November 5 at 7:00 PM with a three-part viewing and discussion of Walter Brueggemann's "Imagination: New Approaches to the Bible".
ADULT EDUCATION WEDNESDAY NIGHT (7:00 PM):

ALTERNATIVE CELEBRATIONS FOR CHRISTMAS – Ann Salmons leads a workshop on developing celebrations, activities, and traditions that steer us away from the commercialization and materialization of Christ's birth toward a simpler and more faith-full honoring of the Messiah. Join her in the Fellowship Hall.

FROM DESPAIR TO HOPE: PEACEMAKING IN ISAIAH – "The Wind of the Spirit – A New Vision". Our scripture focus this week is Isaiah 32:9-18 where, in a dismal present, the poet waits in confidence for newness wrought by God's self-giving. The present is and will be a time for shuddering and trembling. But a hope-laden future is on the horizon which will be wondrously unlike the threatening present. The gift of God's spirit will dramatically transform the whole earth, and justice and righteousness will emerge, and the peace will be their effect. God's people will finally be secure. The access point from present to future is God's gift of the spirit which makes everything else possible. We continue a Presbyterian Peacemaking Program study prepared by biblical scholar Walter Brueggemann, in Room B-9 on the lower level.

ADULT STUDY THURSDAY AFTERNOONS resumes in January with the Kergyma Study "The Gospel of Mark: Jesus – Powerful, Courageous, Trusting". (See Dr. Taylor to order a participant's book in preparation for the class.)

Children and Youth Sunday School and Activities at First Presbyterian Church
Children and youth are encouraged to join us each Sunday morning at 10:30am. We offer classes for nursery/preschool, elementary aged children, and middle school and high school youth. The preschool, elementary children, youth and one adult class use the Faithweaver Bible study curriculum. Each class studies the same scripture in an age appropriate way, and the adults are encouraged to engage the children and youth in conversation about their Bible lesson each week

September through May the elementary children are invited to GOLD (Giving Our Lives to God Daily) directly following our midweek meal. This is a structured time of interactive activities that are tied to the week's Bible study lesson. Wednesday 5:30-7:00 pm

The youth group also meets at this time for fellowship, activities, and Bible study under the direction of fulltime youth director, Annette Newcomb. They are a growing youth group with a focus on building healthy and happy relationships and growing closer to God. Wednesday 5:30-8:00 pm
Please contact Christy Aday, at 580-762-2431 for additional information.
---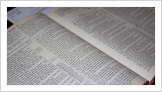 Order Of Worship:
THIRD SUNDAY OF ADVENT
Scriptures:
Micah 5:2-4, Luke 2:1-20, and Matthew 2:1-12
Sermon:
Christmas Music Program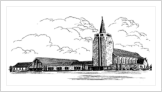 PresbyNews & The Link
Read the latest information available!
Read PresbyNews here!

|
Read The Link here!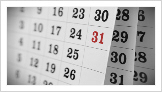 Calendar
Current months events to keep you informed and updated
See Calendar Here!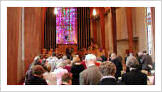 Pastor Sermons
Recent Sermons can be heard here!
Click Here To Browse & Listen To The Sermons!